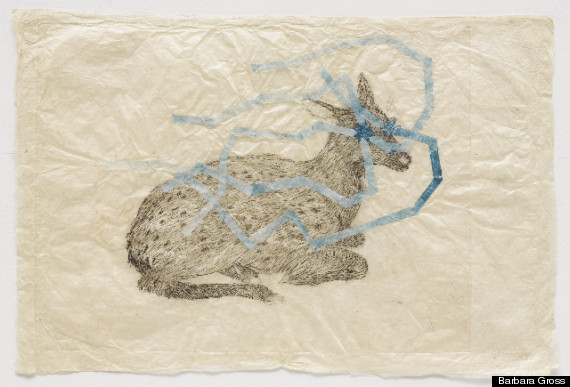 For the drawing challenge theme of homage I chose one of my favorite artists
KiKi Smith. I am especially fond of her fine drawing mixed in with more illusionist
components, and larger themes of regeneration and the odd sense
of intimacy I feel when looking at her work.
I made this drawing and added a similar effect of what looks like energy
radiating from the animals eyes with a layer of tracing paper on top.
My kids wanted to participate this week too when I told them what I was doing.
We talked about what homage means and they both chose something special to honor in a drawing
that I'd like to share as well....
My son chose to honor the manatee :)
and my daughter chose her bird counter part the Phoebe.
For more homage's please visit these other wonderful blogs- I know I am!
Hope you all have a wonderful weekend :)